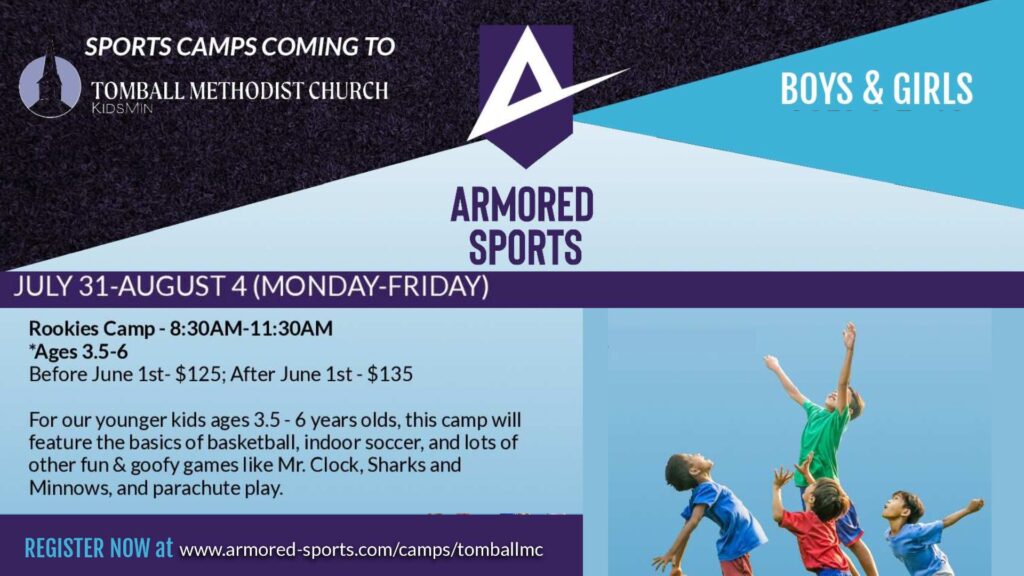 Rookie Sports Camp
---
Armored Sports is a Christ-Centered sports camp for those whom "the kingdom of heaven belongs to" (Matthew 19:14).
Their mission is to utilize sports to create an atmosphere in which young children will fortify themselves with the armor of God.
Their vision is to be a camp that instills Christ-centered confidence, character, and commitment in children.
July 31st to Aug 4th, 8:30 am to 11:30 am
For 3.5 year olds to (5 year olds) Kindergarteners