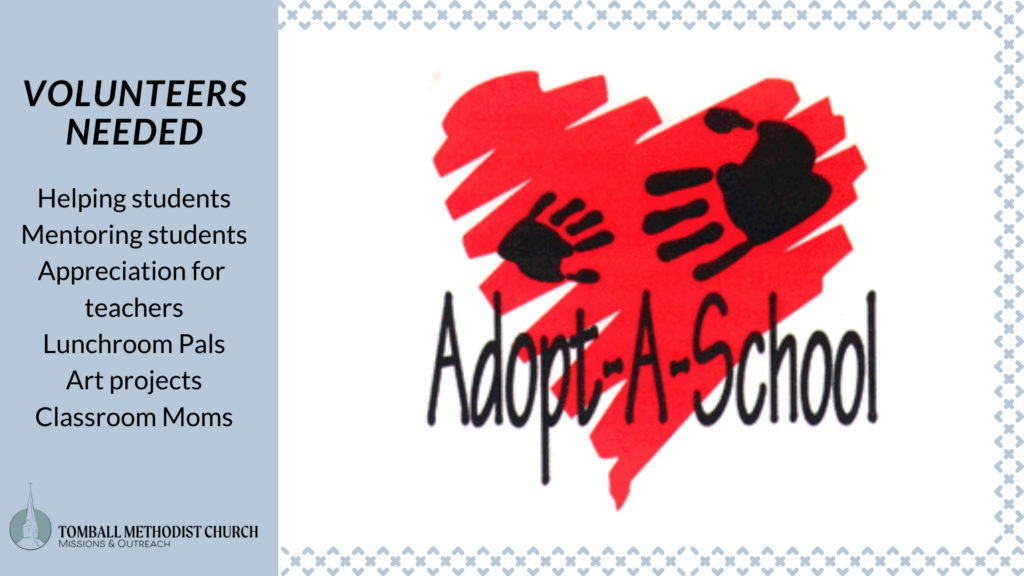 Adopt-a-School Volunteers
---
TMC has adopt Tomball Elementary School which is a Title 1 school around the corner from the church.  We offer help to the teachers and administration throughout the school year providing a multitude of services dependent on the needs identified by the teacher.  We have been called to help students who are struggling with reading, math, and science.  We have been asked to become a mentor with a student who may be having difficulty adjusting for a variety of reasons.  We are often asked to serve as the classroom moms for a class that does not have a mom who can dedicate her time to serving at the school. We have been asked to help the children with art projects or service projects that benefit others in our community.  We also have served as lunchroom pals.  And we usually try to provide the teachers with special treats throughout the year to show them our appreciation for what they do to serve these children. 
If you think you might be interested in this program please fill out this form and someone will contact you about what areas you would like to serve.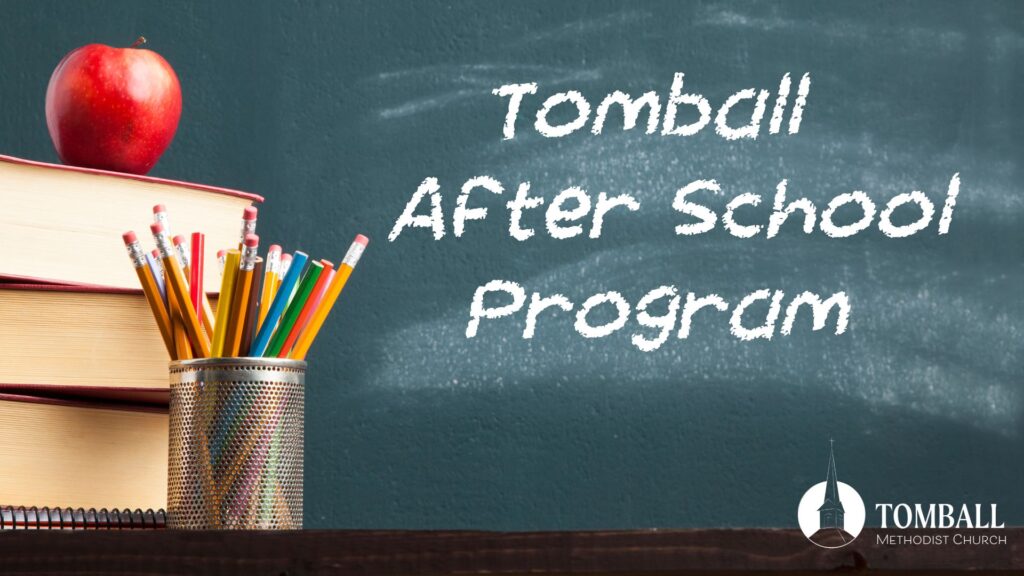 After School Program Volunteer
---
TMC provides an After School Program for children at Tomball Elementary School who have been identified by the teacher and counselor as needing additional help in certain areas. The children are referred to our program and we work with the school to determine the areas and how to best help the child succeed.  We provide the program Tuesday and Thursday afternoon from 4:00 – 6:00 PM in the Faith Building.  We have a computer lab set-up with various school approved programs to help the children in areas of need.  We ask that you sign up for either Tuesday or Thursday or both throughout the school year.
If you are interested in being a part of making a huge difference in the life of the child, please sign up to volunteer at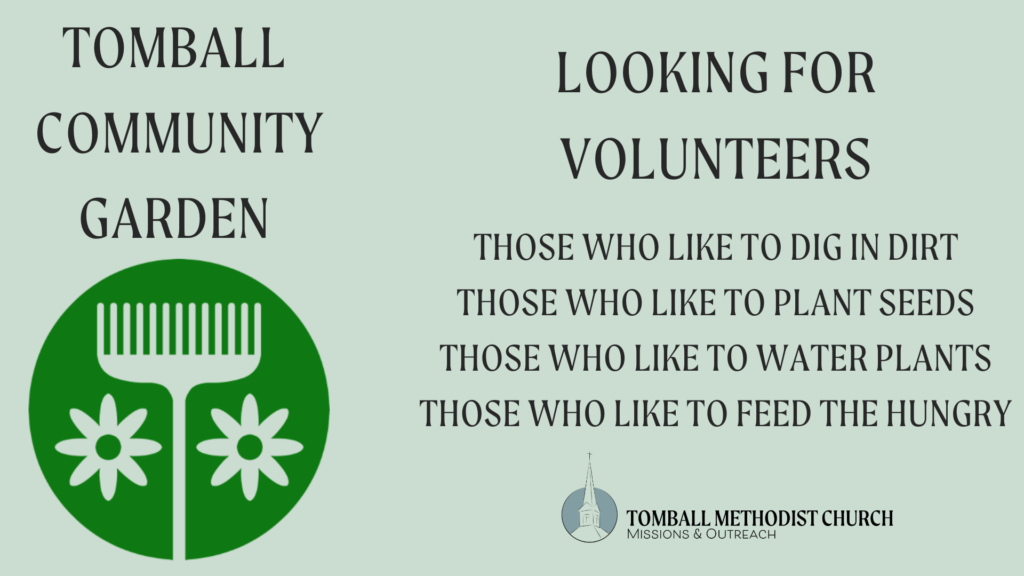 Tomball Community Garden
---
The garden is located on our 20 acres just to the east of our campus buildings and provides fresh produce to TEAM through the hard work of volunteers from the community.
In this time of Covid, we will continue to be conscious & considerate of social distancing. Wearing a mask is optional but please remain at home if you are sick (even if you think you just have a cold). Children are welcome as long as they are closely supervised by a parent. No experience necessary to volunteer.
We work on Tuesdays and Thursdays from 8:30 until 9:30 am in the summer and 9:00 am until 10:00 am in the winter. If you have questions or need more information, please contact Dale Reid at [email protected].
All are welcome to join!