Bill Haygood - Senior Pastor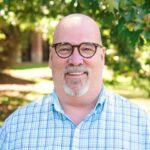 Pastor Bill Haygood has served as Sr. Pastor at Tomball Methodist since August of 2019.  Being a "Near" native Houstonian (Baytown…does that count?) and the son and grandson of two Texas Conference Methodist Pastors, Bill has a rich heritage in both the Methodist Church and the United Methodist Church and is very excited about now moving with Tomball into the new Global Methodist Church .  Bill graduated from Southwestern University, Georgetown in 1983 and Perkins School of Theology at SMU in 1987 (Pony up!).  He has four adult sons, two daughters-in-law, one grandson and one granddaughter of whom he is immensely proud. Oh…and two hounds, Dixie and Daisy, to round things out.
Bill enjoys cooking, but likes eating better!  He plays guitar, but has more fun listening to others.  He enjoys a good cup of coffee with a donut or a boudin kolache. And he absolutely loves to travel.  Through mission and vacation opportunities, Bill has been blessed to travel across five continents and to meet people from many different cultures and religious beliefs.  On the fun side, he likes Kauai, Hawaii the best, but Jerusalem was not to be missed! 
Rebecca Jones - Senior Associate Pastor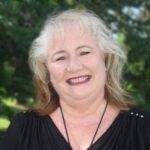 Rebecca Jones, our Senior Associate Pastor serves alongside the leaders of Discipleship, Missions & Outreach, and Caring Ministry areas.  She believes in joining the leaders and helping them to move their ministry areas forward while serving the community and the congregation.  Anyone who knows Rebecca knows that her passions involve helping others get ahead in life with a long history of working in the social service and nonprofit industry before starting her ministry here at the church. 
Pastor Rebecca has been ordained as an elder with the Global Methodist Church.  She spends most of her time reading, working on home projects, and hanging out with her daughter, Cristyn and their fur baby, Ms. LunaBelle, who as a rescue, rules the house.  Rebecca enjoys traveling and being with family and friends who are spread out all over the United States. 
Rebecca has been a member of Tomball Methodist Church since 1992 joining the church on Peach Street.
Lisa Solomon - Pastor of Family Ministries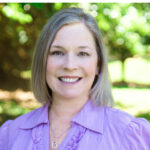 Lisa Solomon is our Associate Pastor, and her focus is Family Ministry.  She has a heart for strengthening the family units in the Tomball and Northwest Houston Area.  She feels a desire to help bring families back together physically, emotionally, and spiritually. 
Lisa grew up and was baptized in the Methodist church and has been involved in children's ministry for 20+ years at both large and small churches.  She excels at bringing the bible story to life in exciting and age-appropriate ways.   While you will find her most Sundays leading the children in vibrant worship with song, dance (and very likely a tutu), she will also be helping guide the youth and young adult programs.  She brings with her experience in the education industry with both special needs children and those with 504 learning accommodations. As well, she has experience with the joys, trials, and tribulations of her own blended family.
Lisa is married (11 years) to the love of her life and has/is raising 7 beautiful kids, 2 dogs, 4 cats, a bearded dragon AND she gets to be a Gigi to 2 grandbabies and a grand bunny as well.  Lisa brings energy and passion to building a thriving Family program and is focused on preparing kids and families in the Tomball and surrounding communities for a lifelong journey of Faith.
Miranda Robertson - Assistant to Family Ministries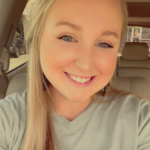 Miranda Robertson is our assistant to family ministries. She volunteered with our kids Sunday school from 2017-2018. Miranda joined our staff in August of 2021. She has always felt a calling to work with kids and to teach them. What better way than to teach them about Jesus! Her goal is to become a children's director. She earned her Associates Degree in Education through Lone Star College. Miranda's upbringing was in a Baptist church, until joining Tomball Methodist in June of 2015. She has lived in the community for a total of 16 years.
 
In Miranda's free time you can find her spending time with her family for dinner and game nights or spending it with her pets. She has 3 dogs, a cat, 8 chickens, and 2 ducks and one of her favorite things to do is spoil them all with treats and toys. She enjoys listening to music and rarely accomplishes any task without it on in the background.
 
Miranda feels Tomball Methodist was her first (and still is) home church. She feels it's the first she's really felt welcomed in and felt Jesus in her heart. She truly feels blessed to be able to work here and see what God has planned in her life through ministry.
Randi Lanum - Director of Youth and Young Adult Ministries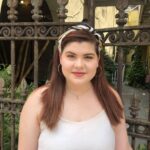 Randi Lanum is our Director of Youth and Young Adult Ministries who has been serving in ministry to youth Since 2018. She has had multiple summer internships and a season as the "Director of Youth Faith Formation" in San Angelo, TX. Raised in the Methodist church, she has a calling to youth and young adults and has been blessed by the many opportunities God has given her to be a part of His ministry. Randi grew up in Houston and has explored most of Texas during her time in ministry from Lufkin to San Angelo. She has a certification for "Foundations in Youth Ministry" from SMU Perkins and is now pursuing her degree in psychology.
Randi is the mother to an adorable three-legged cattle dog named Winnie. When not working you could probably catch the pair at the dog park or the beach running around and chasing toys. Randi's hobbies include running, cooking, learning new instruments, hiking, watching Gilmore Girls for the 132nd time, singing, and dancing. She is so blessed to be apart of the Ministry of Tomball Methodist church and cannot wait for what God has in Store for her and those in her ministry here.
Meagan Cook - Co-Director, Susanna Wesley Day School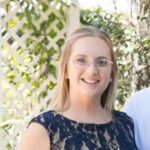 Meagan Cook is the Director of Susanna Wesley Day School (SWDS), with 20 teachers and 96 children enrolled. She has been employed with SWDS since 2009 and became the director in 2018. She is certified as a Childcare Director by the State of Texas and is currently going to school for Social Work to obtain her certification. 
Meagan lives in the community with her husband, Jake, and her three boys: Ford, Judge, Dax. They also have an incredibly spoiled dog, Torro- a pugapoo. Her and her husband enjoy cooking together and love trying all different things! Her family loves to play disc golf, going to the lake, and walking and riding their bikes every evening. She loves traveling, anywhere and everywhere, but especially loved visiting New York City. Throughout her life she has admired the Rockettes and even wanted to be one as a child! She is incredibly happy with her career now and her favorite part is building relationships with each and every one of the children enrolled at SWDS! 
Priscilla Hahn - Co-Director, Susanna Wesley Day School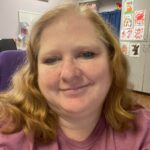 Lynn Brewer - Director of Traditional Worship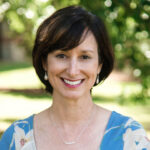 Lynn  Brewer directs the handbells and choir at the 9:15 Traditional service and is a 2nd generation Tomball Methodist Church choir director. She has worked at TMC since 2005 both as the Director of Fine Arts and Director of Traditional Worship . 
She received a Bachelor of Music Education from Sam Houston State University and Master of Music in Choral Music from Arizona State University. She is also the Choir Director and AP Music Theory teacher at  Tomball  High School and a member of the Texas Master Chorale. Her husband, Tom, is a member of the media team and her adult children are products of the children and youth ministries at TMC.
Chris Montes - Director of Contemporary Worship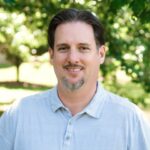 Chris Montes is the Director of Contemporary Worship for Tomball Methodist Church.  He and his wife, Sherry, have been members of the church since 2003.  They have four children, and the oldest two are current members of the worship team. 
Chris has led the contemporary worship service on-and-off for the past 15 years.  He has been passionate about music ever since he was a young child, and has been a professional musician for over 25 years.  Chris enjoys leading his team each Sunday, and is grateful for their service to Tomball Methodist Church through the sharing of their gifts and talents. 
If you are interested in becoming a member of the worship team, and have a passion for music and service, reach out to Chris to schedule an audition… he is always looking for new members!
Regan Frazier - Technical Director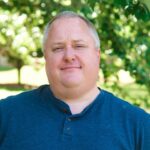 Regan Frazier serves as Technical Director for Tomball Methodist Church, working with a dedicated team of volunteers to oversee our growing worship media and streaming ministries. Regan played guitar and sang with the praise band for many years until the onset of Covid 19, where his background in Information Technology, music, and entertainment put him in the exciting position of implementing live-streaming of the worship services at the onset of the Covid shutdowns. He volunteered in that capacity until being brought on as part-time staff in 2021. He feels truly blessed that God put him in the right place at the right time to be able to serve Him with his talents.
Regan and his wife, Rachele, have been married since 2000, and have lived in Tomball since 2002. They have three girls – Grace, Kayla, and Jessa as well an obnoxious dog, Miss B. 
Jean Solomon - Organist/Pianist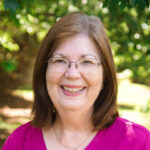 Jean is a native Houstonian and moved to Tomball in her twenties. She has watched Tomball grow from a small town to a busy small city. Bill and Jean raised 5 children in the same house where she still resides. The house is full of  memories and now the laughter of her 12 grandchildren.  Her calling was teaching math and taught in local schools for 29 years.  Music is her second calling. As Billy Joel has said, "I think music in itself is healing. I… It's something we are all touched  by. No matter what culture we're from, everyone loves music."  Whether it is the resounding sound of the organ or the expressive piano, or the accompanying instrument to the choir, playing is very fulfilling for Jean.  Music is so important in celebrations  of births, marriages, and deaths. It has been her privilege to be a part of so many of these hallmark events for 27 years as the church's pianist/organist.  Please come join her in choir or bells, to help make our Tomball Methodist Church music.
Pam McKinney - Business Manager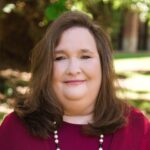 Pam McKinney is our Business Manager, she joined the team at Tomball Methodist Church in 2016 and has thoroughly enjoyed working in this ministry aspect. She studied business and worked in the business world prior to coming to Tomball Methodist Church.
Pam has lived in Tomball over 20 years with her family.  She enjoys watching tv and movies, listening to music, being outdoors, and crafting. She loves to work on family trees and is currently learning how to sew! She is having so much fun attending Heartfelt Stitchers workshops making prayer blankets!   (She is still mastering her sewing skills and needs to keep the seam ripper handy!)
 She treasures all of the amazing people she gets to meet and spend time with everyday at TMC!
Cindy Whitehead - Office Manager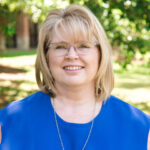 Cindy Whitehead is the Office Manager at Tomball Methodist Church, handling the facilities, communications, reports/ records, and assists all staff in the office. Cindy has been a member at the church since 1996 and has been employed in various roles since 2010. She has learned many new skills and grown in her abilities. Cindy is an active attender in our Heartfelt Stitchers ministry, even though she does not sew very well, and has loved the relationships built from this group! 
Cindy has been in the community for over  30 years and resides nearby with her husband, David, and daughter, Kaitlyn nearby. Her hobbies include antiquing, scrapbooking, cooking (she loves finding new cookbooks!), and buying purses (add to cart!). They currently have two dogs and cat (one is a HOT mess)! One of her favorite things in this world is spending time with her family and enjoys their annual cookie baking and swap every Christmas. Cindy is very grateful for her friendships that she has made at TMC and knows she couldn't go through life without them.
Brent Saathoff - Facilities Manager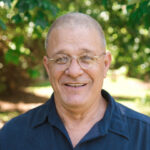 Brent Saathoff is our Facilities Manager and has been on staff since August of 2016 and oversees our maintenance, cleaning, and other items that may come up among our facilities.
Brent lives in the nearby community with his wife, Karen, and son, Brett. They have two dogs, five cats, two turtles, a parrot, and some baby chicks. Brent often is saving the animals around the church facilities and finding them places to live. They certainly have a full house and may even be adding some goats to produce cheese and milk for their family! In Brent's free time, he mostly enjoys going camping and fishing. His favorite go to spot is a stock pond in Buffalo but will go anywhere! Brent also enjoys singing and can be found at the church during the week working and singing loud and proud. He also sings in our church choir during our Traditional worship service at 9:15am