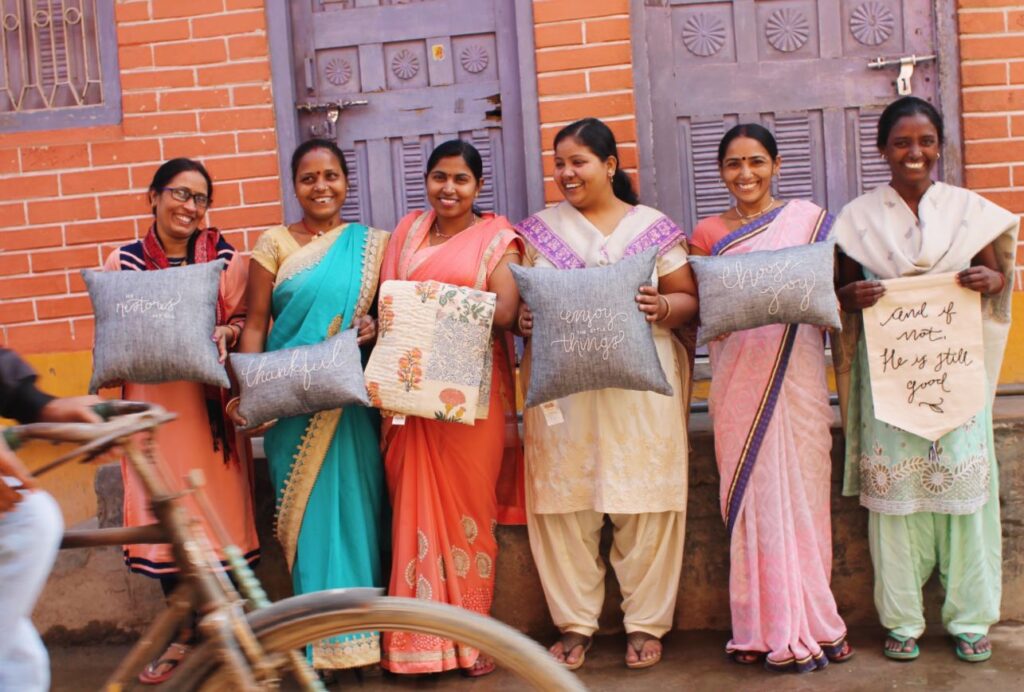 Cross Cultural Worker in Northern India
---
Dustin & Mallary are serving in India providing support to those who are living in devastating poverty through opportunities to provide training and employment for products sold around the world.  Dustin & Mallary are co-founders for Ziyada. 
In North India, the lack of sustainable industry in our area, unemployment and poverty are very real struggles. Here, access to clean water, electricity, education, health care and adequate housing is a luxury most cannot afford. These challenges have led us to start a business in this specific neighborhood because we believe that industry is not simply dependent upon infrastructure and ease, but can be used by God for community transformation, justice and empowerment.
At Ziyada, every woman is trained as an artisan in hand-spinning yarn, embroidery and sewing. Every employee earns a fair, living wage for their work, has access to health care for themselves and their children, and enjoys a work environment where people are loved, skills are developed, and ethical practices are affirmed.
Ziyada (Zee-yah-duh) means more—more hope, more help, more happiness, more health—for you and for our world. Ziyada exists to provide meaningful employment in a safe, loving environment for people caught in the devastating cycle of extreme poverty in North India, and in the process, to bring you more quality and beauty through each good we create.
Ziyada has been in operation for over 7 years now, and currently employs 25 people! We've been blessed to see the vision that God gave us come to life.