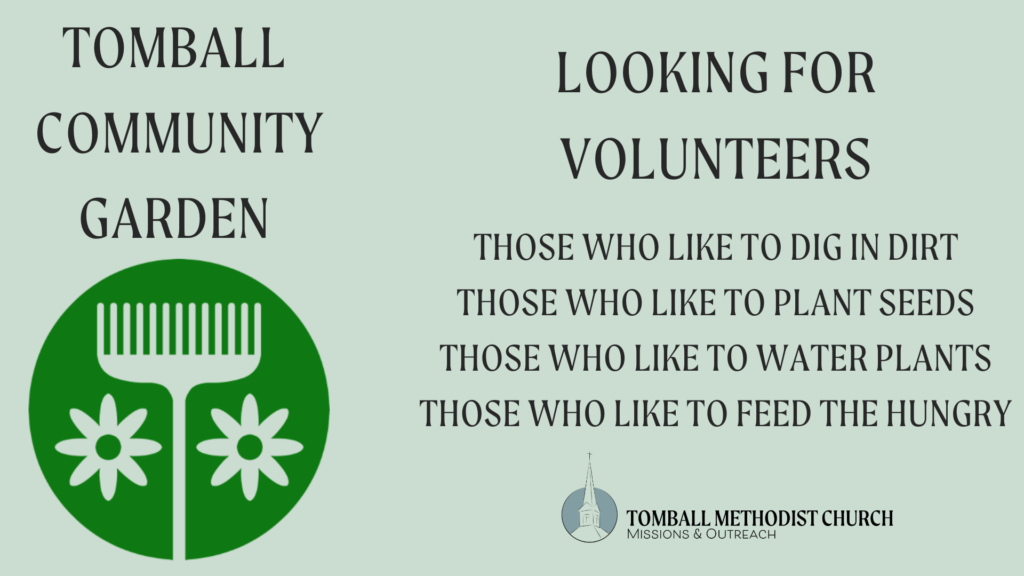 Tomball Community Garden
---
The garden is located on our 20 acres just to the east of our campus buildings and provides fresh produce to TEAM through the hard work of volunteers from the community.
In this time of Covid, we will continue to be conscious & considerate of social distancing. Wearing a mask is optional but please remain at home if you are sick (even if you think you just have a cold). Children are welcome as long as they are closely supervised by a parent. No experience necessary to volunteer.
We work on Tuesdays and Thursdays from 8:30 until 9:30 am in the summer and 9:00 am until 10:00 am in the winter. If you have questions or need more information, please contact Dale Reid at tomballgarden@gmail.com.
All are welcome to join!